Exams
Doing your higher music exams at school on the guitar?
Professional tuition will ensure you are prepared and pass with confidence.

About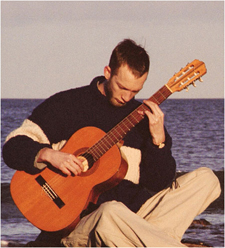 Stewart earned his BMus Honours Degree in 2005 and has 15 years teaching experience. His passion for music and intimate knowledge of the guitar will help you reach your potential.


All Styles



Rock, Pop, Blues, Folk and Classical.